Part 1: Google Docs Resume Guide
How to use Google Docs to create stunning – and effective resumes quickly. 

Genius resume writing hacks to get you hired.

Rules and guidance for resume fonts and colors.
The Google Docs Resumes template rules I've used to land hundreds of projects and over 200k
I'm a successful freelance writer. But for 10 years I worked for several high profile Fortune 500 companies and edgy agencies.
During that time I became known as a resume whisperer. 
Not only was I able to get almost any job I applied for – and believe me – I switched jobs a lot. But I became an absolute pro at the resume game. 
Today I'm sharing my resume secrets and resume examples that will give you inspiration. 
Which Resume Tool Should I Use?
I spent a lot of years messing around with different resume tools.
Microsoft Word
Adobe Products
Canva
Sure, they can all get you a gorgeous resume. But at what cost? What I mean is that there was always something inconvenient about using any of those platforms.
Microsoft Word is great, if you have the software. But not everyone has Microsoft word on their laptop, and paying a bunch of money for such a basic (and boring) tool was a big NO for me.
Adobe is just expensive, super technical to use, and all around inconvenient. Unless you're a graphic designer with Adobe already in your life, it doesn't make sense to use Adobe for your resumes.
Don't be lured in by gorgeous Illustrator or Photoshop resume templates. Remember, Adobe is inconvenient for 99% of people. Just say no.
Canva is the new kid on the block. It's an amazing graphic design tool that makes a designer out of almost anyone.
But the problem with Canva is that it only allows you to create resumes in PDF or image format. You absolutely need your resume in a non-PDF format.
Most recruiters and hiring managers demand that you have a text-based version of your resume. So if you only have your Canva resume in PDF format, you're stuck.
The Verdict: Use a Google Docs Resume Template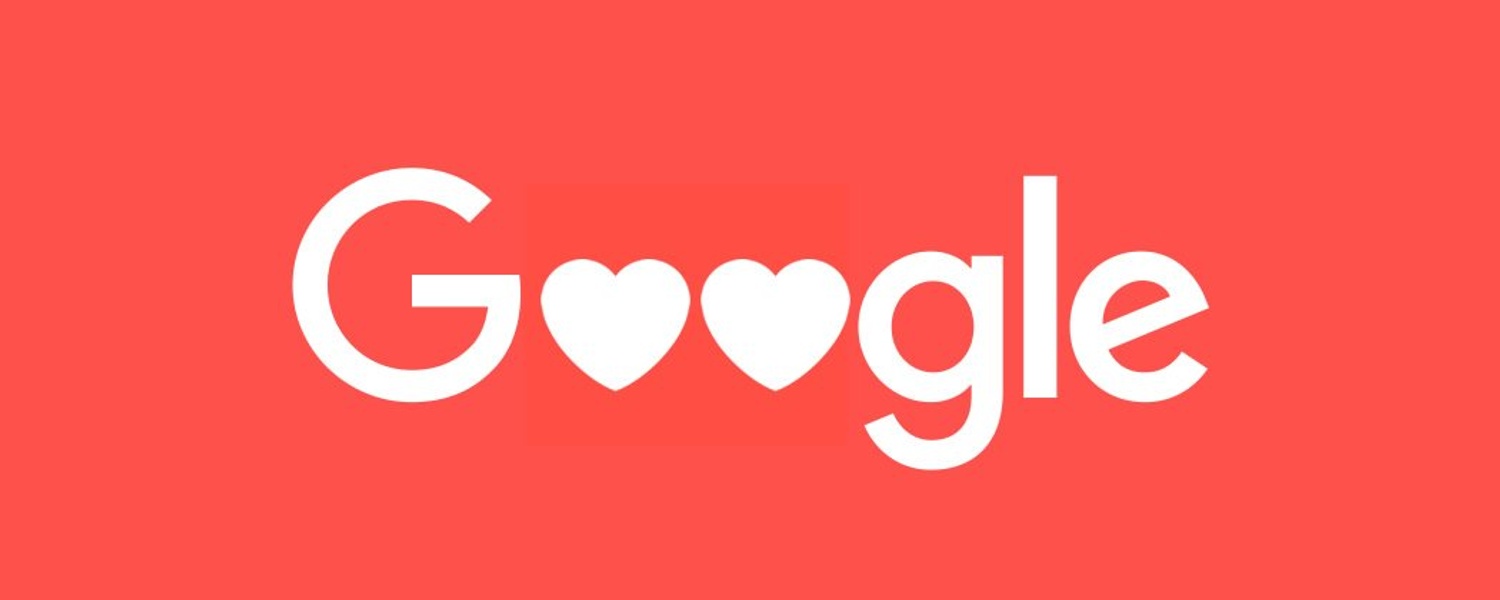 When I finally found my magic formula of using Google Docs for my resumes, everything fell into place. I still can't believe job seekers use anything other than Google Docs for resumes. 
That's why I'm so excited to be sharing this info with you.
Why Google Docs Resumes are Simply the Best
Google Docs Resumes can be cloud-based, so you can access your resume doc anywhere using Google Drive, and it auto-saves constantly.
Google Docs allows you to create a resume and save a Word Doc, PDF, and several other formats.
Google Docs easily lets you make a copy of existing documents so you can create several resume variations in minutes.
You can even access Google Docs Resumes from the Google Docs app on your phone.
A Google Doc can be bookmarked, so you can quickly access your resume so you can make sure you have access to it at all times.
You can save anything as a template in Google Docs, so if you create a resume and cover letter you love, save it for future use.
Part 2: Build Your Resume
How to Make a Resume on Google Docs
First up to create a resume on Google Docs, you need to navigate to your new command center – Google Templates.
It's pretty cool, actually. Google has templates for many different documents from shopping lists to book reports – even a few cover letter templates for job seekers. We're focused on Google Docs resume templates for the moment.
How to find free Google docs resume templates

If you didn't upgrade for access to my magic Google Docs Resume Templates, you can use a free Google docs resume template.
As of writing this, they have 5 simple resume templates available, and while they're not making me swoon, they are clean and have some tasteful color. They're a solid start.
Use Resume Power Words
Because I'm a writer, I've always had an edge when it comes to resumes. I know how to phrase things in a way that makes a hiring manager take notice. 
If you're not a writer, I'm giving you resume writing shortcut. This is my list of resume power words. These are strong words that convey confidence and capability to a hiring manager.
Delivered
Assisted
Drove
Responsible for
Launched
Analyzed
Directed
Empowered
Enabled
Built

Designed
Founded
Diagnosed
Deducted
Improved
Surpassed
Accelerated
Expanded
Achieved
Produced
This is just a start, but the key is to use strong verbs. Stay away from excess words and passive phrases.
Use Results and Numbers in Your Google Docs Resume
Hiring managers go crazy for results.
If you're able to say you helped a business increase sales by 13% in one month through your sales techniques.
You'll be an instant contender.
Think about situations and former projects where you've helped make improvements. Can you quantify it?
I accomplished ______ by doing ________
In _____ months I drove __% improvement in _______
Loving This Post So Far?
Download this content as a FREE mini-course.
Get step-by-step instruction on
how I create my magical resumes.
part 3: Google docs resume design
Re  R Resume Design: Fonts and Colors
Should you have a colorful resume? How about fancy fonts? You're going to hear various opinions on resume styling. Some people are realllll sticklers for resume etiquette. They learned the formal way to create a resume or "CV" in college and they aren't letting it go.
Everything I know about resumes is from trial and error. Because I'm constantly applying for new projects as a freelancer, I have a lot of data about what works and what doesn't.
So if your'e interested in what Oxford University has to say about the formal resume – go ahead and stop listening to me. Because that's not the philosophy I follow.
If you want to know about what resume styling techniques helped me land hundreds of projects and over six figures, then follow me, my friend.
Google Docs Resume Fonts Recommendations
Now that I'm a business owner myself, I've seen some real font disasters. Sometimes I hire writers and virtual assistants, and I've seen absolute font cyclones. I'm also someone who is aware of the laws of design, specifically clean design. So based on my experience hiring and creating a lot of resumes, here are my font guidelines.
No More Than Two Fonts
If you have more than two fonts in your resume, you need to simplify. A resume needs to look clear and organized. Too many fonts creates a sense of mess and chaos. If a hiring manager is getting messy vibes from your resume, you're doomed.
Serif Plus Sans Serif
Huh? No I'm not speaking Latin. You should choose one serif font and one sans serif.
Serif
A serif font is one that has a little more ornamentation and design. Think Times New Roman. It has more classy little details.
Sans Serif
Sans serif fonts are cleaner, without the artsy details. Typically a sans serif font is clean, easy to read, and modern. Think Arial or Helvetica.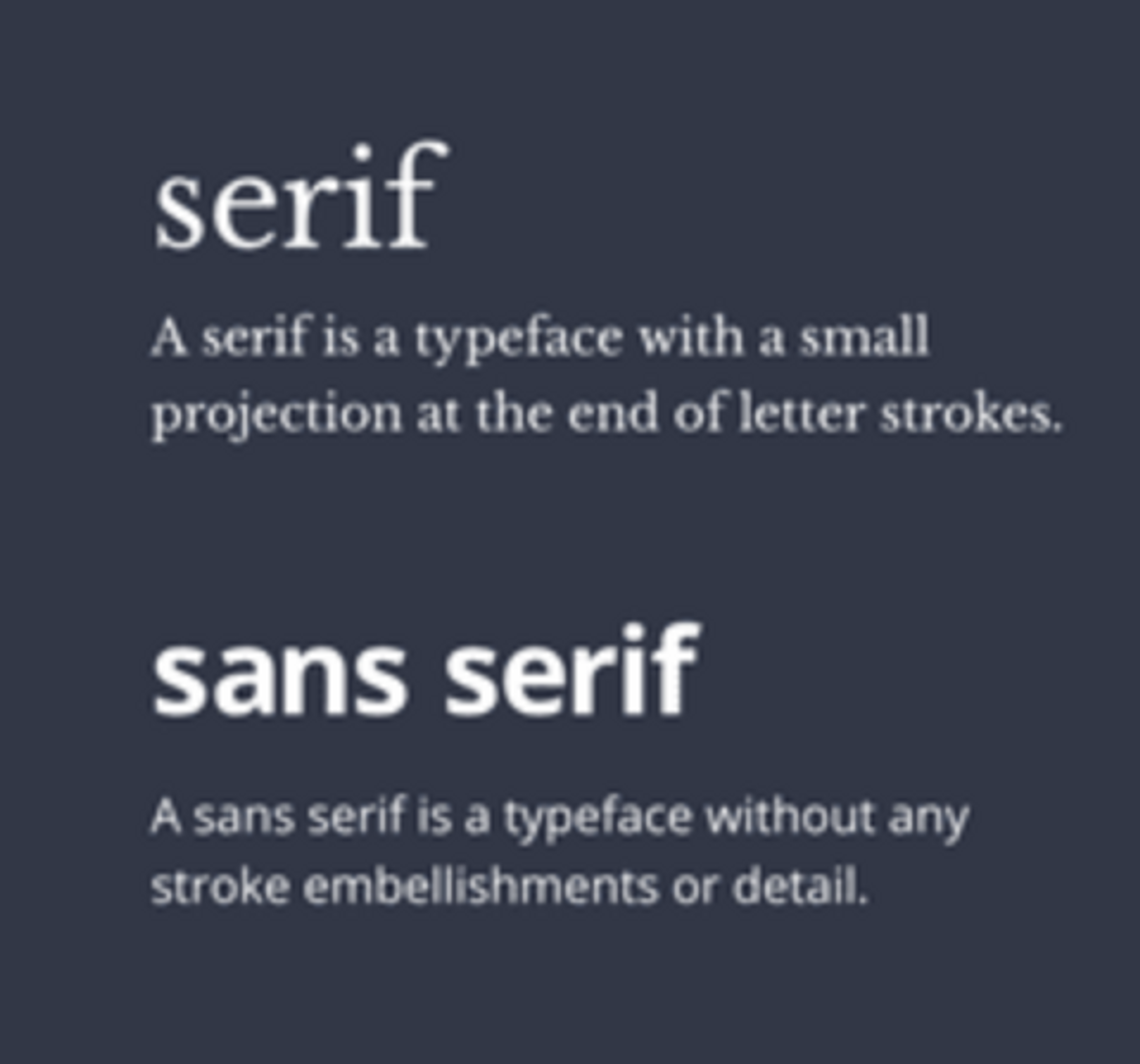 Source: Canva
Colorful Resume – How to do it Tastefully
Back in 2011 I was stuck in a job I hated. I had been applying for other jobs for a few weeks with no response. I am very qualified in my industry so this was surprising to me. So I took matters into my own hands and tried an experiment. I revised my black and white resume and added some color (Gasp! Oxford would never!) I applied to a job with my new, colorful resume. I got a call back the next day and landed the job the next week. While this is not a scientific experiment, I have found over and over that having color – tasteful color – in my resume is a benefit. I've heard consistently about how my resume "stood out" and that it looks really professional.
Resume Color Rules
I usually opt for a medium-bright blue or a teal green. I shy away from anything too aggressive like red, orange, or brown. Make sure it's not too bright (no highlighter yellow or eye-burning green). I use color prominently in one spot, and then sparingly. If you have access to my Google Docs templates, you'll see what I mean.
Resume Color Depends on Your Industry
If you work in the beauty industry, you may want to infuse a light pink into your resume.
If you're in the fashion industry, experiment with bolder colors.
If you're in the graphic design or creative field, use your creativity to stand out.
But if you're in middle of the road business roles, opt for a sensible blue or green.
Google Fonts for Your Resume
Since I'm such a Google Docs fan, I always recommend choosing Google Fonts. You can see the full list of fonts Google supports here. There are a ton of great options, don't worry you won't be stuck with dowdy Times New Roman or boring Arial.
Listen. I know it's tempting to pick a trendy font you found on Pinterest but here's why that's a bad idea.
Should I use Custom Fonts in my Resume? No! Here's why:
Google Docs doesn't let you import custom fonts. Which means you'll have to use another complicated software. Which could add hours to your process. Trust me, you don't want to spend hours creating your resume in Adobe or Canva, you want to be able to create resumes fast AF. Google Docs is the place.
Resume Font Legibility
I know, fonts are fun. I can spend a long time luxuriating my way through Creative Market, loving on all those handwritten scripts. These beautiful fonts don't belong in your resume. You need your resume to be clear as day. Fancy fonts are not legible. Choosing legible resume fonts means a hiring manager won't have to squint to understand what the heck you've written.
Find a Google Font Pair
To find great font pairings – this site is genius: https://fontpair.co/
If a hiring manager can't read your resume because of fancy fonts? Forget it. That's a fast-pass to the rejection pile. 
Basic Google Resume Template Examples 
Maybe you're not interested in a noise-cutting resume. Maybe you know you need an absolutely simple, basic resume example to follow. I have the perfect place for some purely basic resume examples. Google Docs has already created some very simple resume templates. They're easy to use and basic. There's nothing wrong with basic, if that's what will get the job done.
Loving This Post So Far?
Download this content as a FREE mini-course.
Get step-by-step instruction on
how I create my magical resumes.